Welcome to Raphael Consulting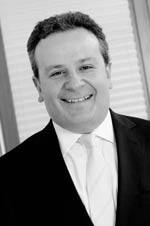 Raphael Consulting was started in January 2008 by David Mencer to provide high-level strategic and bespoke advice on public affairs, high value business to business, corporate-Government partnerships, fundraising and communications.
With 18 years experience of having supported some of the leading figures in British politics, business and charity, David Mencer has established a unique personalised service. Instead of going round the houses as too many communications agencies will happily lead you, David Mencer focuses on an agreed, achievable, desired and successful outcome, seeking to get there as soon as possible. He prides himself on embedding himself into your team, working with your existing staff to develop skills needed to make the strategy sustainable. David will bring an objective, commercial and fresh view to an issue drawn on his years of experience.
Additionally, David Mencer has considerable political, business and charity communications experience having represented many clients. Davidís approach to communications and building high value partnerships is a personal one. David believes that all relationships are personal relationships which must be based on truth and the highest morals.
David is what I call a rainmaker. He has an exceptional ability to attract businesses and create partnerships which benefit both sides. His extensive political contacts have helped us build broad support on the issues we have worked on together.
— Otto Thoresen, Director General, Association of British Insurerers, Chair pfeg (Personal Finance Education Group)